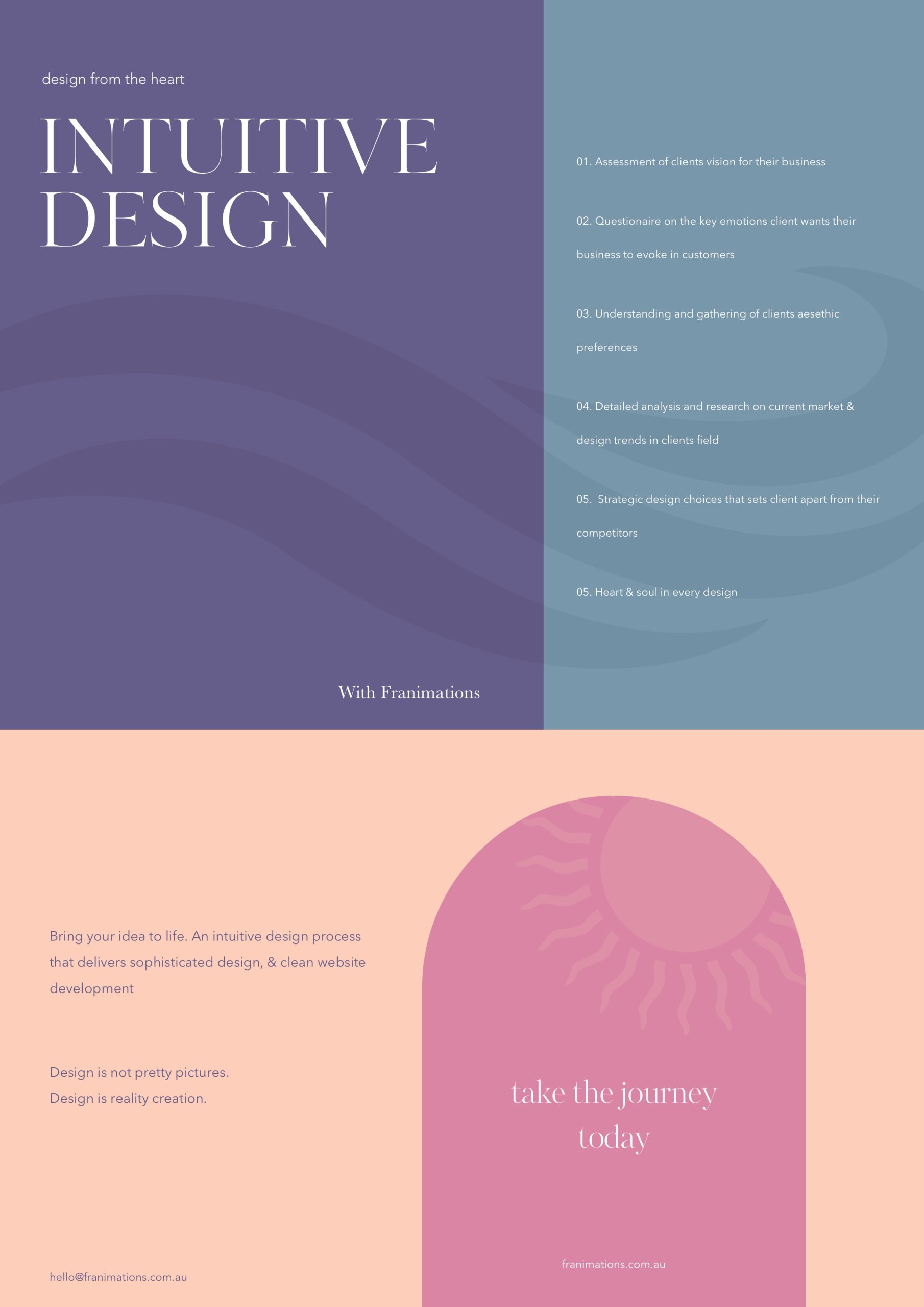 Intuitive design: what is it, and is it right for your business?
Intuitive design is the process by which Francesca connects with the client's desires, needs, and wants for their businesses, and how they want that business to be portrayed to the world and move their customers.
Deeply empathic to the emotions of others, Francesca works through a system that helps to deliver creative and logical solutions to brand and website design for her clients.
Is it right for you?
The intuitive design process will likely be one you enjoy if you have felt attuned to your own intuition, vision, and manifestations in your own life. It will work particularly well for you if you find following your gut has lead to much success in your life.
Francesca has also experienced the same and has found that by tapping into deeper ideas and layers of emotion and visions for a client's business she has had a high success rate in designing something they truly love.
If you choose to embark on an Intuitive Design Process with Francesca, here is what you can expect:
01. Assessment of clients vision for their business
02. Questionaire on the key emotions client wants their business to evoke in customers
03. Understanding and gathering of clients aesthetic preferences
04. Detailed analysis and research on current market & design trends in clients field
05. Strategic design choices that sets the client apart from their competitors
05. Heart & soul in every design